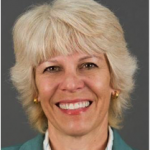 Bev is the founder and President of Win Win Tax and Bookkeeping.
She has been involved in the accounting field for over 35 years. Bev has been a trainer, programmer, and bookkeeper for a variety of clients including medical offices, construction companies, insurance agencies, real estate developers, and small businesses of all types.
Bev received her Bachelor of Science degree in Business Education with emphasis in Accounting and Computer Science from Virginia Tech. She is  an enrolled agent with the IRS as of March, 2020.
Bev founded the company with the goal of helping business owners understand the process of successfully running and managing their business.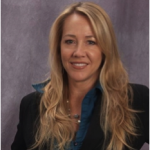 Tracee is one of our superstars in the corporate accounting area.  She can handle everything from financial accounting reporting to outsourced CFO services as well as general consulting services.  She has experience with various types of clients including construction, medical offices and retail establishments.  Her experience also ranges from small businesses with very few employees to large public companies.
Tracee received her Bachelor of Science in Accounting at UNLV and graduated Suma Cum Laude.  She is a Certified Public Accountant and member of the AICPA.  Prior to receiving her accounting degree, Tracee was a store manager for The Home Depot managing over 200 employees and over $42 million in annual sales.  Her experience in both the private and public sector makes her a valuable resource to any business owner.
Patriot Payroll – Coming soon
We are excited to offer a more affordable, full-service payroll software to our clients who have basic payroll needs in any state.  Patriot is an online payroll that is very easy to use, yet offers all the benefits a company needs.

For a more robust payroll solution or companies with more than 10 employees or complex needs, we recommend Amcheck. AmCheck is setting the pace in the employer solutions market in Nevada and nationwide by continually improving and innovating solutions, constantly enhancing offerings to employers, and consistently being a trusted partner and resource for our clients.
Deen Gumerson is the managing partner for the local Las Vegas/Henderson office of Amcheck. Deen and his team are passionate about continuously providing superior Payroll services to successfully meet the unique business needs of our clients because they understand the diversity here and the demands of the businesses located within our marketplace. Contact Deen at 702-565-4110 for information on saving you time and money with all your payroll, benefit, and 401K management needs.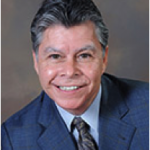 Another one of our specialists is Ruben Gonzalez, Personal CFO at The Wealth Consulting Group. Ruben's passion for helping people pursue their financial goals and objectives led him to pursue a career as a financial representative. He was attracted to The Wealth Planning Group due to the firm's mission to serve as the most valuable resource for its clients in pursuing their financial objectives.
Ruben enjoys the opportunity to communicate the overall vision and mission of the firm to his clients through his work. He holds his Series 7, 24, 53 and 63 securities registrations with LPL Financial and his state Life, Health and Variable Annuity Insurance License
Ruben can be reached via email at ruben@wealthcg.com or by phone at 702-263-1919.